Dear Rachel Roy,
I haven't been this perplexed over such a self-destructive media stunt since Keyshia Cole danced on a piano for Birdman. What the hell was going through your mind on the night of Saturday, April 23? No really? Me and the rest of the Beyhive need answers.
Let's recap. Lemonade premiered on HBO. The world watched Lemonade on HBO (and Tidal). Beyonce declared dust to side chicks and dropped the line 'Better call Becky with the good hair' at the end of her song 'Sorry.'
Stay with me here, these next few moments are critical. First question:
My bad. Didn't mean to insult you. Were you drunk? At what moment did you decided to snub Beyonce? Did you unlock your phone, open Instagram, select a blurry picture, then proceed to throw away your life? Is that how it went? Did you type a less obvious caption, stop and start again? Backspace, write some more, then erase the whole thing and say, fuck it?
Did you turn to your friend with your iPhone screen illuminated on a caption that read, "Good hair, don't care, but we will take good lighting, for selfies, or self truths, always" and ask if you should press publish? Did they look back at you and respond:
You do realize you swan-dived off a bridge and committed career suicide…right? That Beyonce didn't mention you at all and you decided to post an Instagram update that incriminated yourself? And now you're crying bullying? Girl. Bye. You brought this on yourself. [Martin voice].
Then you issue this dumb ass statement.
"I want to put the speculation and rumors to rest. My Instagram post was meant to be fun and lighthearted, it was misunderstood as something other than that," Roy said. "There is no validity to the idea that the song references me personally. There is no truth to the rumors."
Let's reread those last lines.
"There is no validity to the idea that the song references me personally. There is no truth to the rumors."
I'll wait.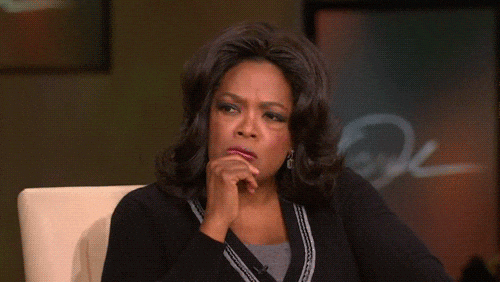 It's pretty safe to say the Beyhive gave you a break, years ago, when rumors broke that you had an affair with Jay Z, which is why shit allegedly went down in the elevator.
What did you think was going to happen when you decided to throw copious amounts of shade towards queen Bey. Why Rachel, why? You made really cute shoes. Did you not think people would be looking when you're clearly a person of interest on Jay's list of alleged infidelities? You thought it would be lighthearted to joke about being a mistress?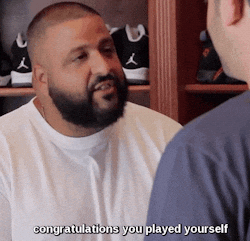 RELATED STORIES:
The Tea Hath Been Spilled: Here's Everything We Know About The Rachel Roy, Jay Z Rumors
Fix It Jesus! The Beyhive's Getting Rachael Ray Confused For Rachel Roy
'Lemonade' Is Therapy For Black Women Who've Been Cheated On And Gone Back
Dear Rachel Roy: Congratulations, You Played Yourself  was originally published on hellobeautiful.com