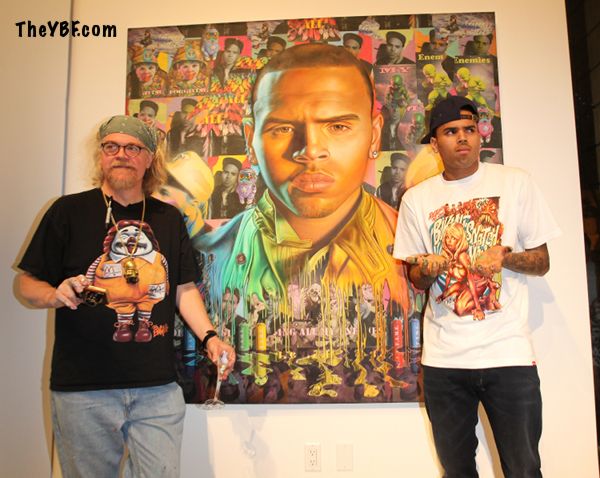 Chris Brown's been all about art and toys these days.  He spent this week signing autographs of his creations at the TAG toy store in Cali.  And also showing off his work at an art gallery in Culver City alongside legendary artist Ron English.
From his F.A.M.E. album cover to his random works of art, the 22-year-old "Yeah 3x" singer showcased the toys & canvases he's been working on creatively with famed artist Ron English.
Breezy hosted an Art Show and new toy series launch with Ron called 'Dum English' and Made By Monsters at the Corey Helford Gallery in Culver City yesterday.  And was spotted touching up a few of his pieces: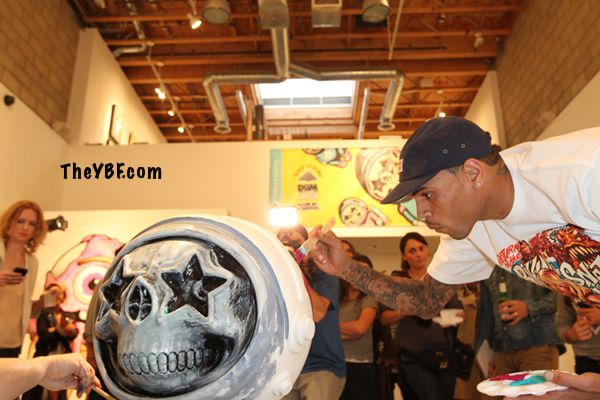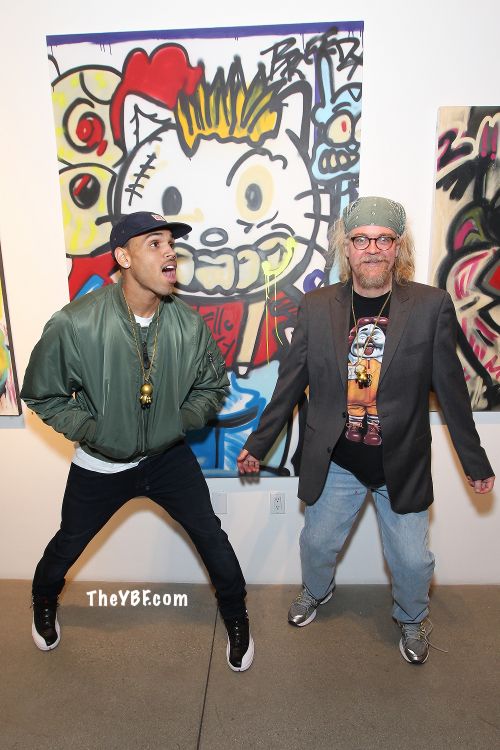 Fun.
And he also stopped by the TAG Toy Store in Hollywood to sign autographs on his creations being sold: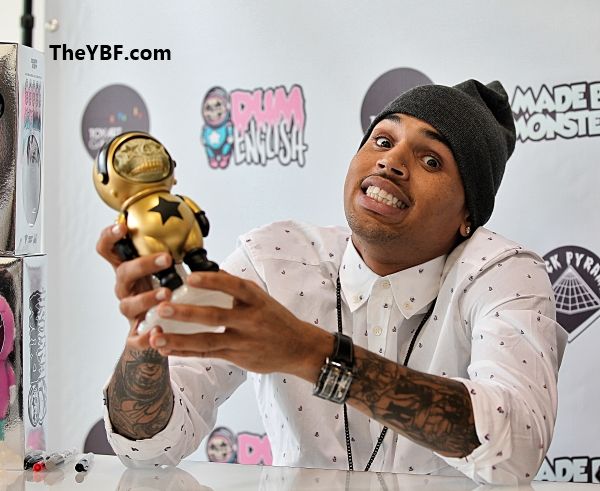 Chris has teamed up with Ron, noted sculpture manufacturers Garageworks Industries and a leading production house in the vinyl toy industry to create an exclusive line of collectible toys.  And the kiddies were all about it: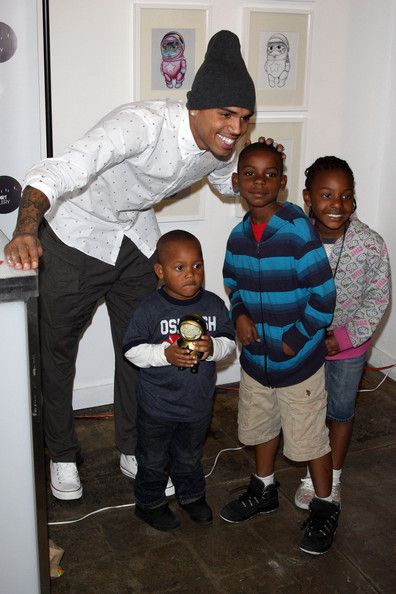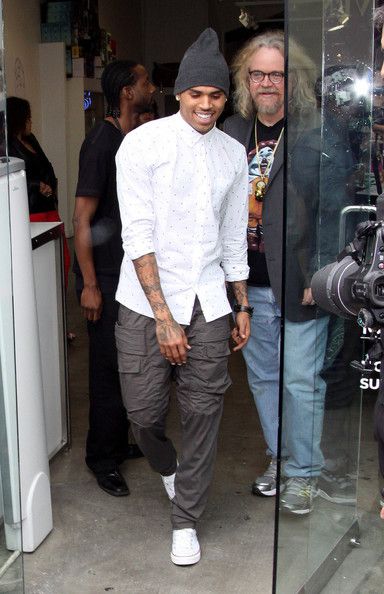 Be sure to tune into the Midday's weekly 10am-3pm with RoDigga!
Facebook Main: ro.digga
Facebook 2: rodigga2
Twitter: @RoDigga
Instagram: @RoDigga
Most Popular
Chris Brown's Got His Own Toys? Get Your Mind Out the Gutter…Lol  was originally published on zhiphopcleveland.com